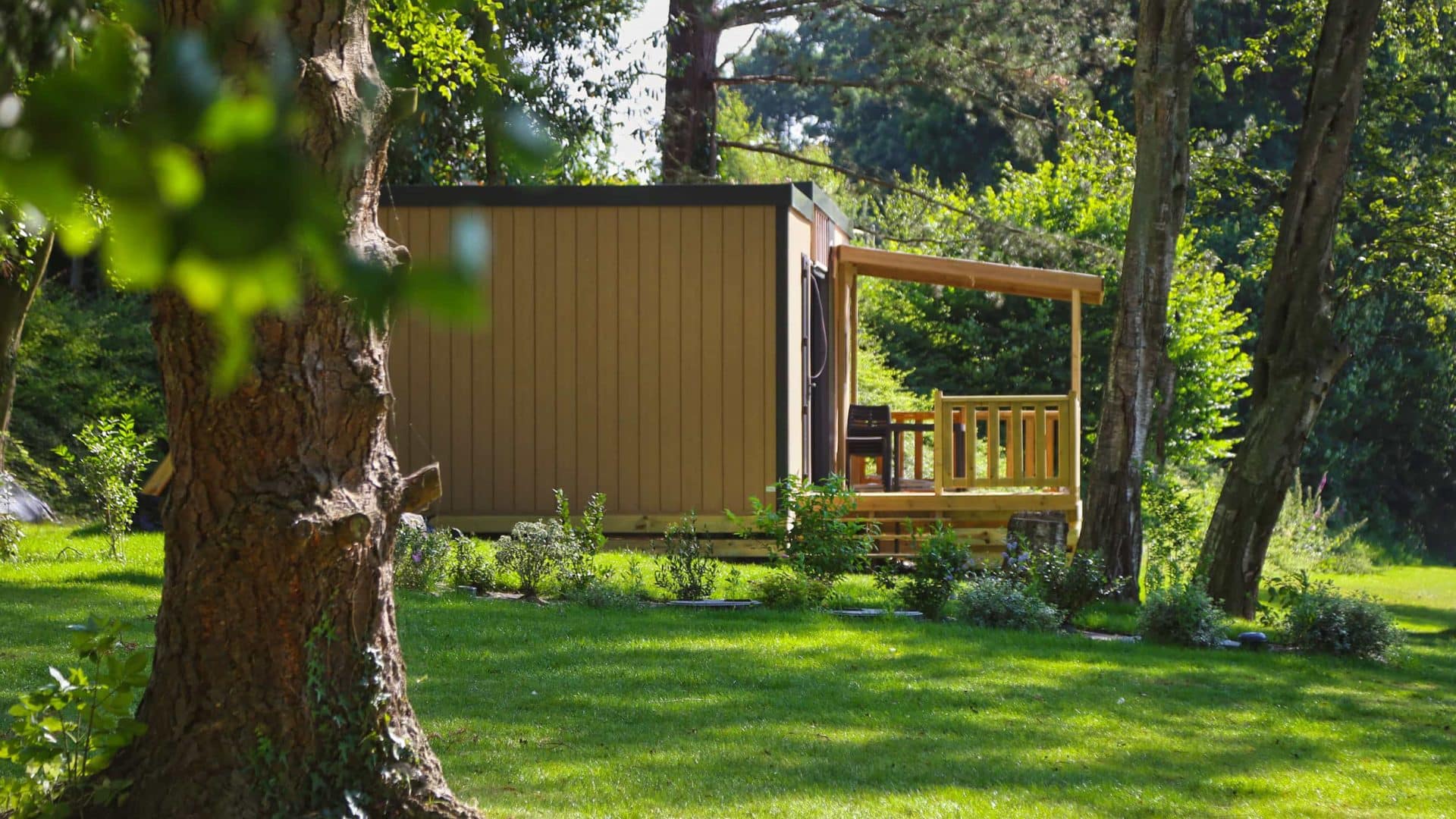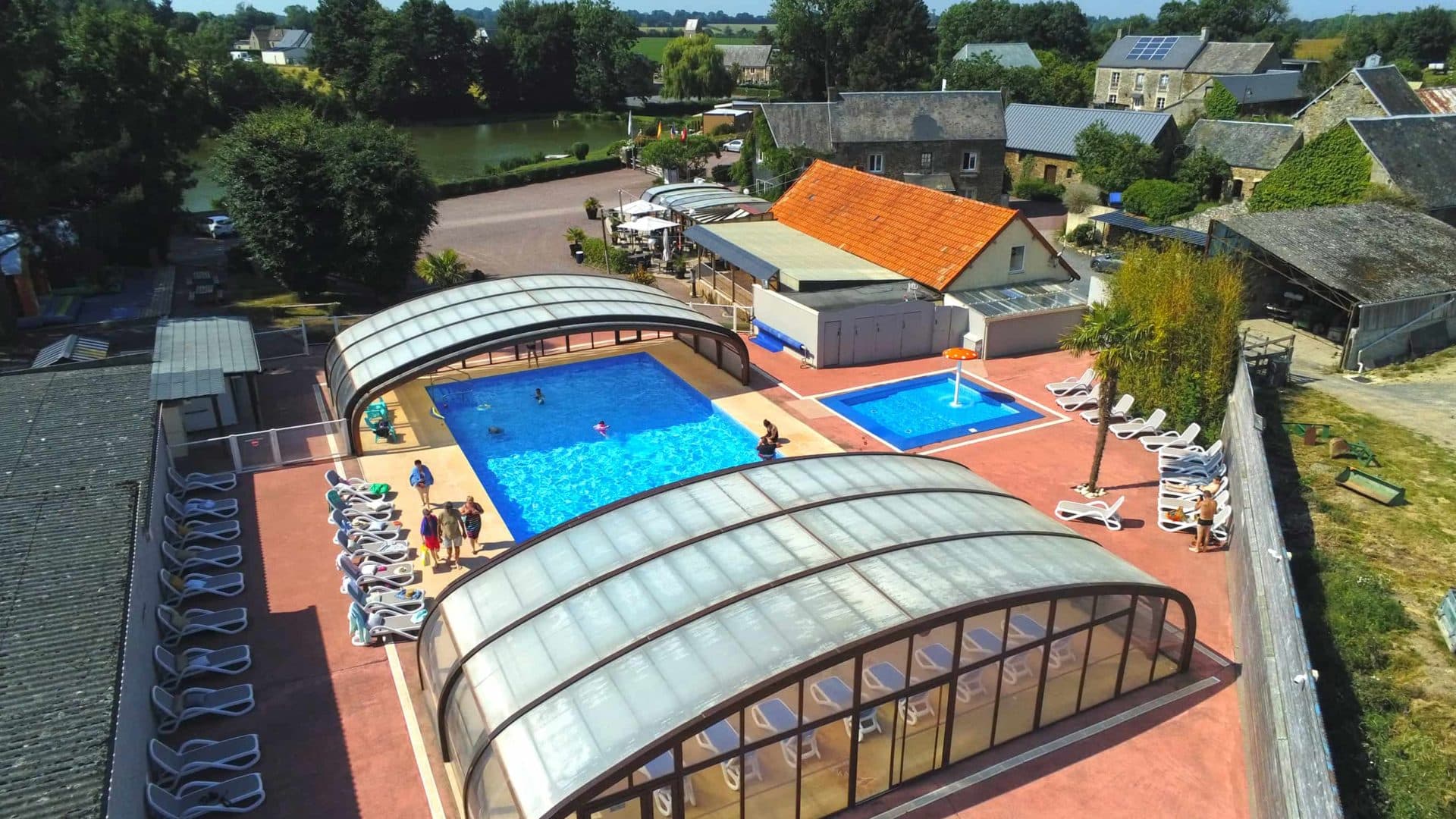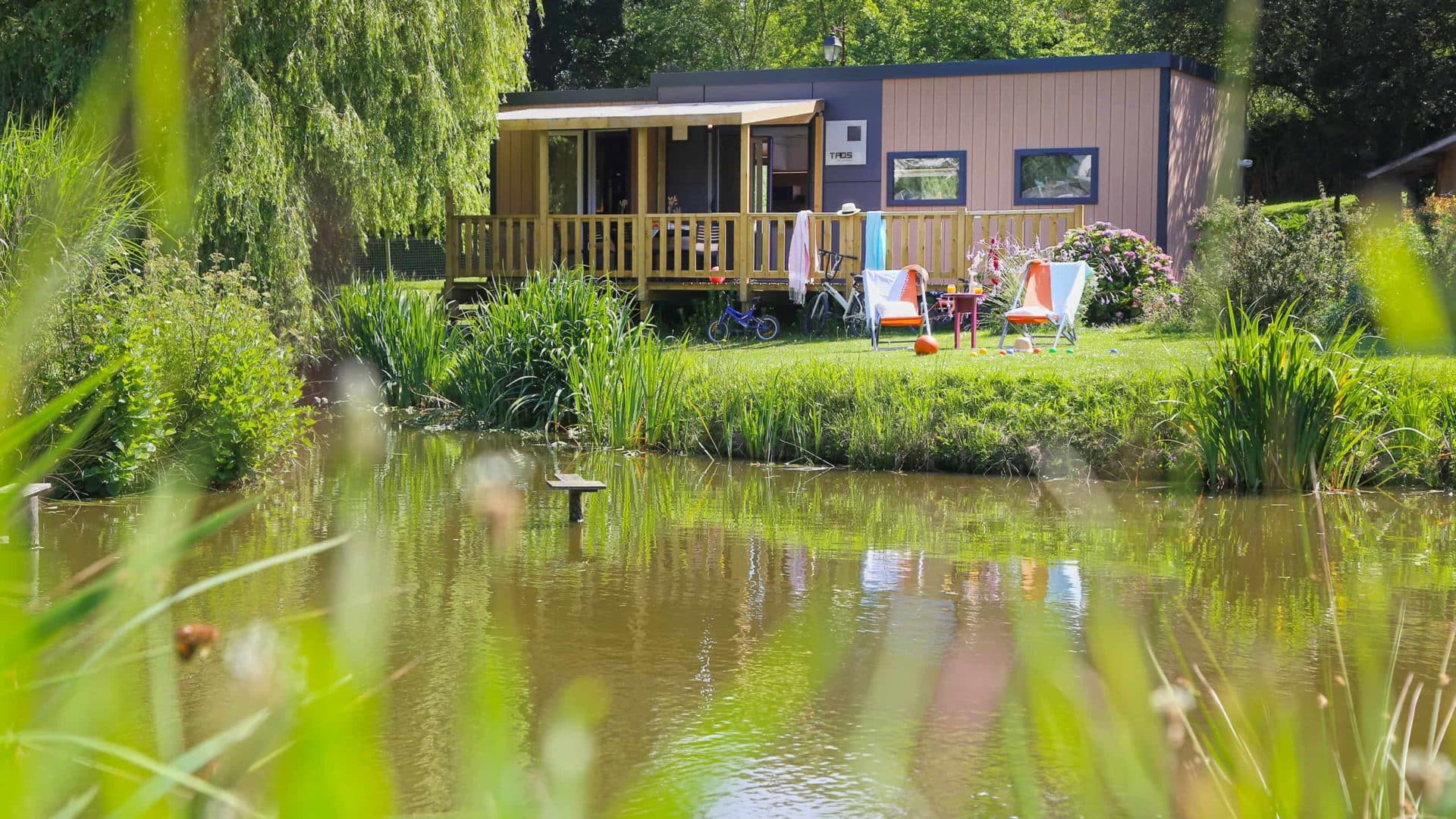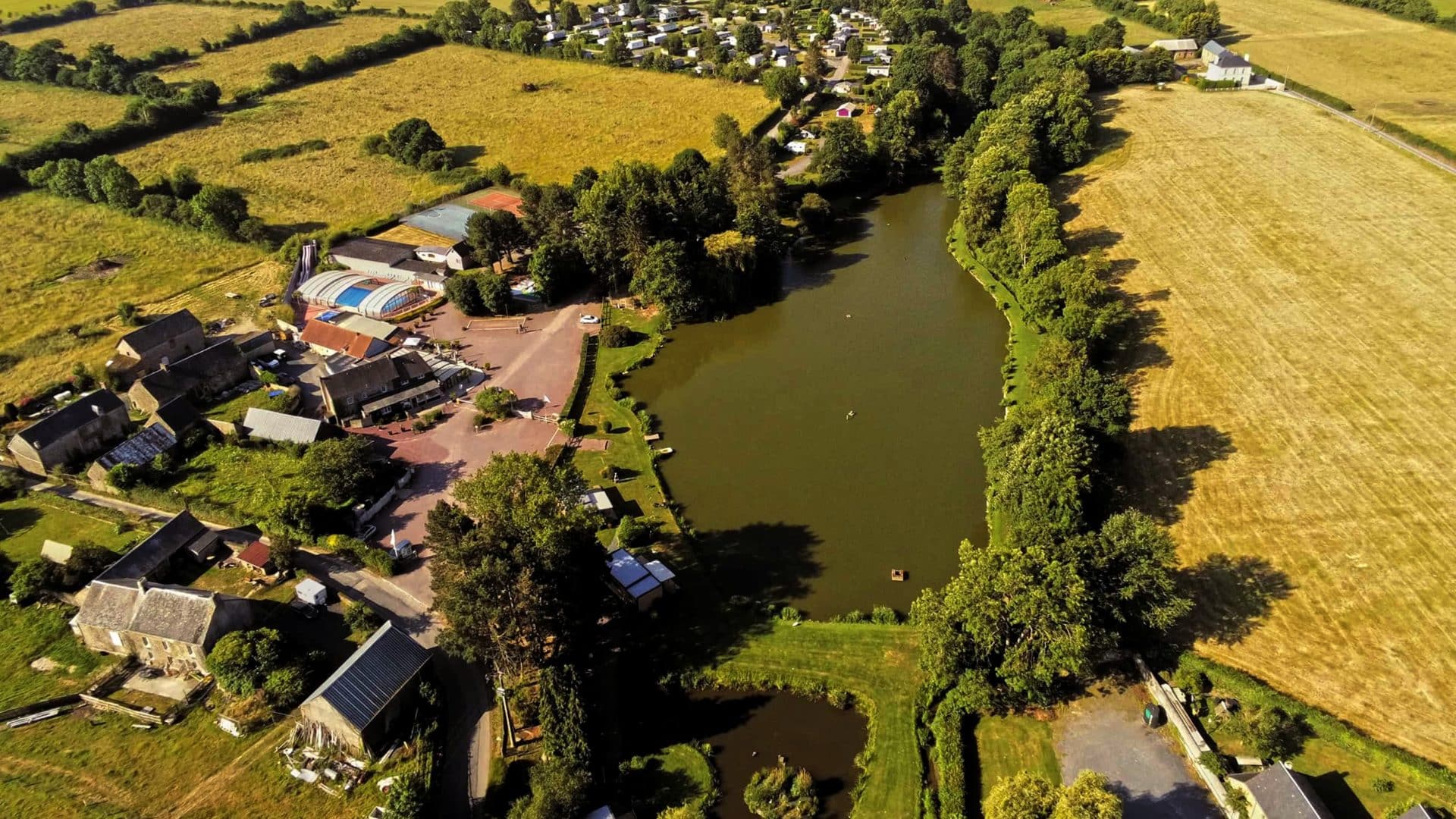 4 star campsite
on the Normandy coast
in a natural setting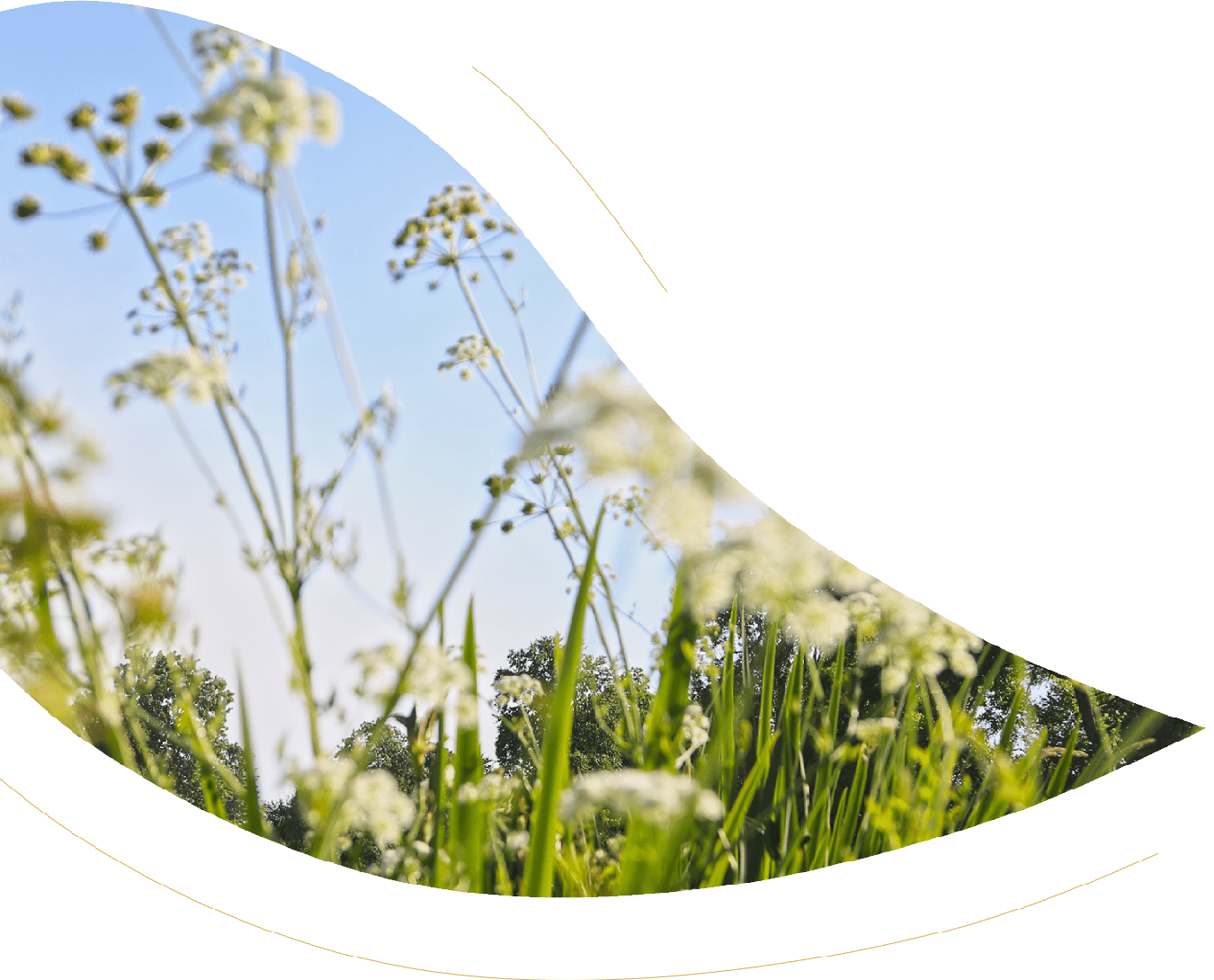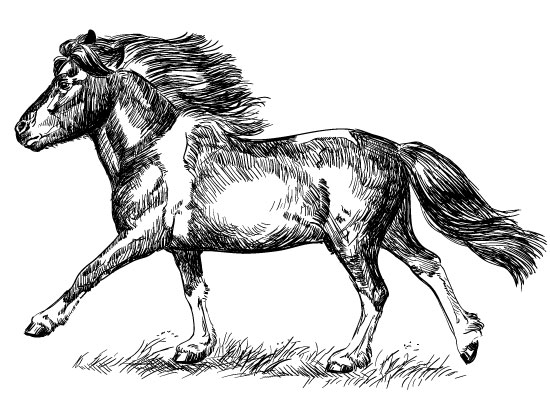 Welcome to L'Escapade camping
in Calvados
Your stay
within a framework
calm and nature
Camping l'Escapade welcomes you to its 4-star establishment in Calvados to spend relaxing vacations in Lower Normandy.
Come and discover the time of a weekend or vacations, the
the different accommodation solutions
that our campsite offers as well as our activities that will delight both children and adults.
Whatever the weather, come and enjoy our
our covered and heated swimming pool
for aquatic activities with family or friends. In July and August, we set up various activities in our
in our 4 star campsite
for our guests and their children, all day long.
In addition to the covered and heated swimming pool, our water park proposes a slide of more than 18m long with double track to make your most beautiful slides as well as a paddling pool for the smallest.
Nature lover? Your children will be enchanted by
the mini-farm of the campsite
and its animals !
Come and observe and feed our chickens, ponies, ducks and beware of their greed!

The 5 good reasons
to stay at the Escapade
Our pool
1
The ideal place to have fun with family and friends.
The nature
2
The ideal vacation spot for a stay close to nature and animals.
Spacious pitches
3
The Camping L'Escapade is concerned about the space dedicated to each of its guests
Our ponds
4
Camping L'Escapade is the perfect place to combine vacations and passion!
The location
5
Ideally located halfway to many tourist sites in Normandy.

The Normandy coast and its many sights
Besoin de plus d'informations ?
It is possible to place an option for 7 days. At the end of the 7 days, you must have paid the deposit to confirm your booking or it will be cancelled. It is not possible to place options for stays starting in less than one month.
It is possible that the confirmation email arrived in your spam folder, that it did not go through or that a typing error was made. If this is the case, please call us on 02.31.21.63.59 to check together.
We accept cheques, holiday vouchers and e-vouchers as well as bank cards. For a stay starting in less than 15 days, only payment by credit card is possible.
It is only possible to pay by credit card in several instalments without charge for a reservation by telephone. For an online booking, payment will be made in one or two instalments.
At the time of booking, a deposit of 30% will be required. The balance of your stay must be paid at the latest one month before your arrival.
No, it is not possible to pay for your stay on arrival. The total amount of your stay must be paid at least one month before your arrival.
Yes, our campsite is Vacaf approved. To book with the Vacaf scheme, you must book by telephone on 02.31.21.63.59, this is not possible on the internet. You can usually book with the Vacaf scheme from January or February.
If you have a credit note due to a cancellation (Covid or other), you must contact us by telephone on 02.31.21.63.59 to make the booking together. It is not possible to use your credit on the website.
Bookings for the following season usually start in October or November at the latest.
If you have been to our campsite before and would like a particular mobile home or pitch, you can make a request by telephone on 02.31.21.63.59, subject to availability.
To obtain the invoice of your stay, you just have to ask us by phone, by mail or on the spot. We can send it to you by e-mail or print it out for you during your stay.
You can contact us at any time by email at info@campinglescapade.net . We are also available by phone from 9am to 7pm every day from April to October and from Monday to Friday from 9am to 5pm from November to March.
No, it is not necessary to print anything. When you arrive at the campsite, simply give your name.
We work with the insurer Campez Couvert who can insure your stay against any problem (accident, injury, illness, car breakdown, etc). To subscribe, you just have to ask us if you book by phone and for a booking on the internet, you can subscribe to the insurance directly online.
You can subscribe to the cancellation insurance up to 48 hours after the payment of your deposit. After this time, it will unfortunately be too late to take out cancellation insurance.
Unfortunately, the weather is not a legitimate reason for cancellation, even if you have taken out cancellation insurance. If you cancel due to bad weather, the money you have already paid will be lost.
Yes, we ask for a deposit of 200€ for the rentals and 20€ for the camping pitches for the badges. This deposit can be paid by cheque, credit card or cash, it is not cashed during your stay but can be cashed in case of problems.
If you arrive outside the opening hours of the reception, please inform us at least two hours before the closing of the reception by phone at 02.31.21.63.59. We will explain to you how to get your keys back. It is in any case impossible to arrive after 9pm.
We accept animals in the chalets and on the pitches for an extra charge. Dogs of category 1 and 2 are not allowed. Dogs must be kept on a leash on the campsite and their faeces collected. Any animal staying in a rental unit must not be allowed on the beds and benches.
We offer baby kits for hire, subject to availability. The baby kits include a cot, a bath and a high chair.
Our pool is heated from April to September. In April and September, although the pool is heated, it can feel cool if the temperature is too cold at night.
We only offer entertainment and a children's club in July and August during the school holidays.
For mobile homes, arrivals are from 3pm and departures before 10.30am. For the camping pitches, arrivals are from 2pm and departures before 12 noon.
Short swimming shorts (above the knee) and used exclusively for swimming are tolerated in our pool.
No, you do not need a fishing licence to fish at the campsite as these are private ponds.
Yes, this is possible. They will have to go to the reception and buy a visitor's bracelet to use our facilities. Their vehicle must remain at the campsite entrance.
If you rent a mobile home, you will have a charcoal barbecue available on your plot. For campers, communal charcoal barbecues are available in various locations. Gas barbecues are also allowed. Electric barbecues and planchas are strictly forbidden.
No, our campsite is located in the countryside. We are 30 kilometres from the coast, about 35 minutes by car.
The nearest beach is the beach at Saint-Laurent-sur-Mer (Omaha Beach), which is a rather wild beach. If you are looking for a beach with small souvenir shops, ice-cream parlours, bars and restaurants, we recommend the beach at Arromanches-les-Bains.
Unfortunately, Cahagnolles is not served by public transport. The Bayeux train station is 20 kilometres away and you have to take a taxi. We advise you to come to our campsite if you do not have a car.
Our 4 star campsite is located near Bayeux in the heart of Calvados in Basse-Normandie. A location close to the Channel Sea which allows for some seaside escapades. The region is full of natural and historical treasures. Enjoy a hike or bike ride along the coast with unforgettable views,
discover the landing beaches
the most famous landing beaches in France, and the Mont Saint Michel for a day. Normandy's beaches are also the ideal place to relax and offer many activities (swimming, sand yachting, windsurfing, sea kayaking, paddle, fishing, etc.).
Our 4 star campsite is located in a large wooded park of 7 hectares with two private fishing ponds in the heart of Calvados in Normandy. The region offers many activities to do alone, as a couple or with the family.
Take advantage of our services