Bayeux Adventure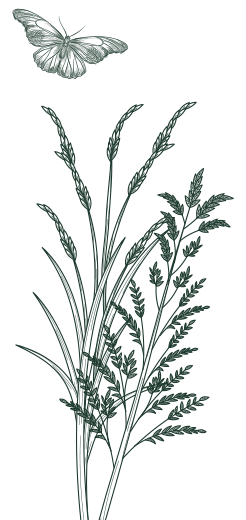 Tree climbing course in Bayeux
To spend a pleasant and playful day with your family, Bayeux Aventure is the place to go.
No less than seven tree climbing courses await you as well as many other activities. Each course is adapted to a specific age group, so the whole family can enjoy the place and have fun doing sports.
Tyrolean traverse, monkey bridges, nets… you will sail from surprise to surprise between the trees of a gigantic park. What a pleasure to be entertained in the middle of nature! Designed for toddlers who are not afraid of the cold, the first course is only 3 meters above the ground. But the more experienced adults are not left out, as the black course is located at a height of more than 10 meters. In addition, the park is equipped with the largest accro-spider in France!
Of course, safety is a must. That's why, before you set off, the Bayeux Aventure staff will show you the route and give you all the information you need to make sure your adventure goes smoothly. Each participant is equipped with a continuous lifeline safety harness. This means that once on the course, it is impossible to get off.
Family leisure park in Calvados
After the whole family has had fun on one of the tree climbing courses, you will surely want to discover the other activities of Bayeux Aventure. As you continue your visit, you will get a thrill on the giant slide. You begin a frenzied game of soccer suspended in the air by a giant net. Then you race in a pedal go-kart or try your hand at archery.
You want more? So, put on an inflatable bubble and become the soccer ball yourself. Unless you prefer to find your childlike soul on the giant 47 m long inflatable structure designed especially for adults.
If you like strong sensations, try the jump in the void and land on a giant cushion after a fall of 5 to 7 meters. Or discover zorbing and tubbing. The first one is a quick descent in weightlessness in a bubble. The second one is a huge slide on a buoy.
Bayeux Aventure also offers a permanent labyrinth and a 2 ha corn maze in summer. There is also a mechanical rodeo, bungee shooting, a paintball field and miniature golf. Finally, the little ones are not forgotten since the park has ponies on whose back children love to ride, a playground dedicated to them and a mini farm.
Information, rates and opening hours of the Bayeux Aventure park Have fun
First of all, it is important to come to Bayeux Aventure dressed in comfortable clothes.
In addition, sneakers are mandatory on the tree climbing courses.
A snack point welcomes you throughout the day.
You will find different formulas as well as drinks and desserts.
Bayeux Aventure is located near the Cussy interchange on the N13.
From your Bayeux l'Escapade campsite, it will take you only 20 minutes to get there by the D99.
The park is open daily from 11:00 a.m. to 6:00 p.m. in June
Weekends only in September.
In July and August, the park is open daily from 10 am to 7 pm.
Admission to the park is 16.50 € with access to all activities except paintball for which the rate is 17 € for 100 balls, 22 € for 200 balls and 32 € for 500 balls.
The entrance fee for children from 3 to 5 years old is 10,50 €.
Finally, the price for an accompanying person is 9,50 €.
Please note that admission is free for grandparents, pregnant women and people with disabilities.