The Albizia Gardens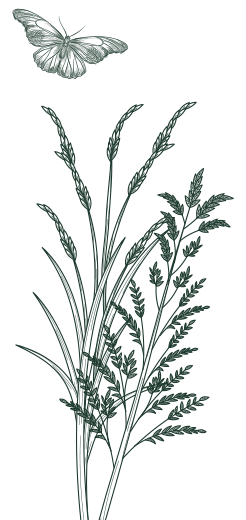 On more than 3 hectares, the Albizia gardens are made up of a set of 12 different spaces.
While strolling quietly, you will be amazed by the mix of styles.
Each garden is unique and it is difficult not to be moved by so much beauty: here an exotic jungle, there a labyrinth, a little further a Japanese garden.
Strolling a little further you come across a Mediterranean garden with the scent of lavender, then a rose garden, a garden of topiaries… A real show for the senses, a world tour of colors and scents! This heavenly place is the work of the landscape designer Frédéric Tinard. With his artistic soul, his passion for architecture and his experience in botany, he travels the world in search of rare and original plants to bring back to Livry, to the Albizia estate. In the middle of the gardens are exposed works of Norman artists such as Agnès Michel, Nicolas Chagnon and Jérôme Payen. They blend perfectly with the landscapes of Frederic Tinard and bring a touch of poetry, proposing another way of seeing these gardens.